As you're shopping for your last minute holiday goodies, keep an eagle eye out for counterfeit goods. According to the Global Innovation Policy Center (GPIC), counterfeiting has nearly doubled in the last six years and now amounts to $461 billion. It also costs the United States around three-quarters of a million jobs each year. 750,000 jobs were lost or unavailable due to these fake goods. Counterfeiters don't pay taxes, they don't necessarily have your health in mind and their products impact nearly every economic sector. It pays to know how to identify them.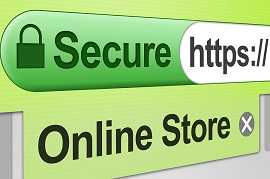 The GPIC has some tips on doing just that:
If it seems too good to be true, it most likely is. Trust your sixth sense.
Make sure any online transaction is secure. Look for the "https" and the lock symbol. While this is no guarantee of security, it's still a lot less risky than entering information into a site that lacks these details.
Watch out for missing sales tax. Often counterfeit businesses don't charge this. This is not a guarantee of a counterfeit site, but it's an indicator that can be combined with others to make your decision.
Use reliable and reputable sellers. Do some research and find out which ones may have questionable reputations and avoid them.
Guard personal information.
Don't install add-ons or plug-ins when doing your online shopping. These often come with "bonus" malware that steal your information.
When shopping on international websites, use trusted ones with identifiable privacy and security safeguards in place and with legitimate addresses. These should still have the lock icon and the "https."
Report any fake products you may receive to the Consumer Product Safety Commission.
Don't be shy about sharing these tips with others for safer online shopping, regardless of the time of year.