It is well-known that Google gathers data for a variety of purposes. However, Apple has a different policy. It actually prohibits the collection of personal information from users of its products. Recently it removed a software development kit (SDK) made by a Chinese company because it violated that policy.
 Information gathered by the Chinese company, Guanghou Youmi Mobile Technology, which provides mobile advertising services, includes email addresses and unique identification codes that are stored on iOS devices.
While it may seem insignificant that email addresses were gathered, it is underestimated what value an email address does have in the cyber world. It is used by advertisers for marketing products, by scammers to attempt to get people to send money for nothing, and to phish for login credentials to online banking and shopping accounts. It is also still the number one way malware gets spread. In many cases, an email address is also used as a login ID for various accounts. So protecting it is increasingly more important.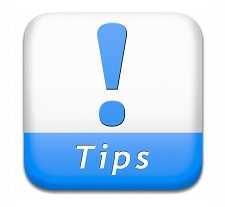 Following are a few ways to avoid having your email used for purposes you do not intend and to cut back on unwanted email:
Report spam to your email service or internet service provider (ISP) if they offer that option. Sometimes your email providers or ISPs offer an option to report spam to them. The address from which the messages are sent gets put on a black list. Some also will offer to attempt to remove your address on your behalf.
Avoid unsubscribing from email lists when you know you never did subscribe in the first place. Often the unsubscribe feature just confirms to the spammers that your address is legit. Just filter it right into the spam mailbox and report it to your email service provider.
Consider creating a separate email to use as a "junk" account. This does not mean it isn't a legitimate account, but use it for things like signing up for online catalogs, taking surveys, or for entering sweepstakes; even when writing it at the shopping centers to win a trip to Hawaii. Often, if not most of the time, the email addresses collected for such things are sold to other companies that use it to spam you.  You can always change your email address to your regular one later.
Always give your financial institutions and other important organizations your legitimate and often-checked email addresses.  They will send important information regarding your accounts and will not spam you.
If you discover that your email address was used to send spam or other unwanted messages, change your password right away as a precautionary measure. Then alert your friends, acquaintances, and others whose addresses may have been stored in your address book that your email address has been used to send spam. When scammers get into email accounts, they will often spam everyone in the address book.
Apple suspects the developers in this case are not at fault because it is likely they did not know the SDK was doing this. However, Apple removed an unknown number of apps using this SDK and will not accept any more into the App store until further notice.
Copyright 2018, SDFCU.org